INSTITUTIONAL UNIVERSITY COOPERATION
Designing and Implementing Outcomes-Based Education (OBE) Framework at Hue University
Published on

21 September 2017
The "Designing and Implementing Outcomes-Based Education (OBE) Framework at Hue University" workshop is designed for Hue University, Vietnam with the objective of equipping the participants with the competencies to design, develop, implement and evaluate curriculum based on OBE framework.
Sustainable Water Resources: ​Become one with water education and training
Published on

08 June 2017
Training on water resources management is needed all over the world. Although many courses are provided, these materials are not everywhere available. Via this project we aim to share outcomes of research projects and partnerships and avoid that the hot water is too much reinvented...
Nowadays, the internet facilitates easy sharing of learning and training tools. We hope that more projects take up this way of sharing outcomes and look forward to feedback of users who have used these tools.
Visit: http://sustainablewaterresources.weebly.com/
Hue University VLIR-IUC Program: Joint Steering Committee Annual Meeting 2017
Published on

15 March 2017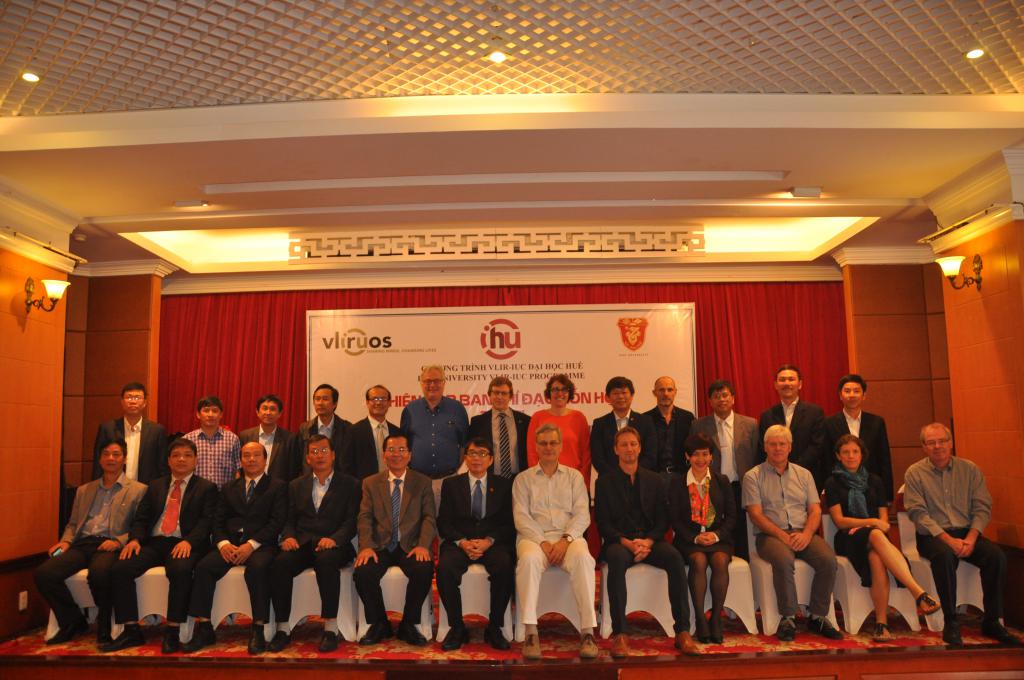 On March 6 and 7, in Hue City, there happened Hue University VLIR - IUC program's Steering Committee Annual Meeting 2017. Participants to the meeting included Assoc.Prof. Dr. Nguyen Quang Linh - President of Hue University, Assoc.Prof. Dr. Nguyen Van Toan, Director of VLIR-IUC program in Vietnam together with local project leaders and team members from Hue University; Prof. Peter Bossier, Ghent University, Belgium – Flemish program coordinator and the project leaders and team members from Belgium; and Hue University's colleges' leadership representatives. The aim of the meeting is to have an update of the implementation of 2016 activities and planned activities for 2017.