INSTITUTIONAL UNIVERSITY COOPERATION
Hue University President met with Ghent University Rector
Published on

27 May 2014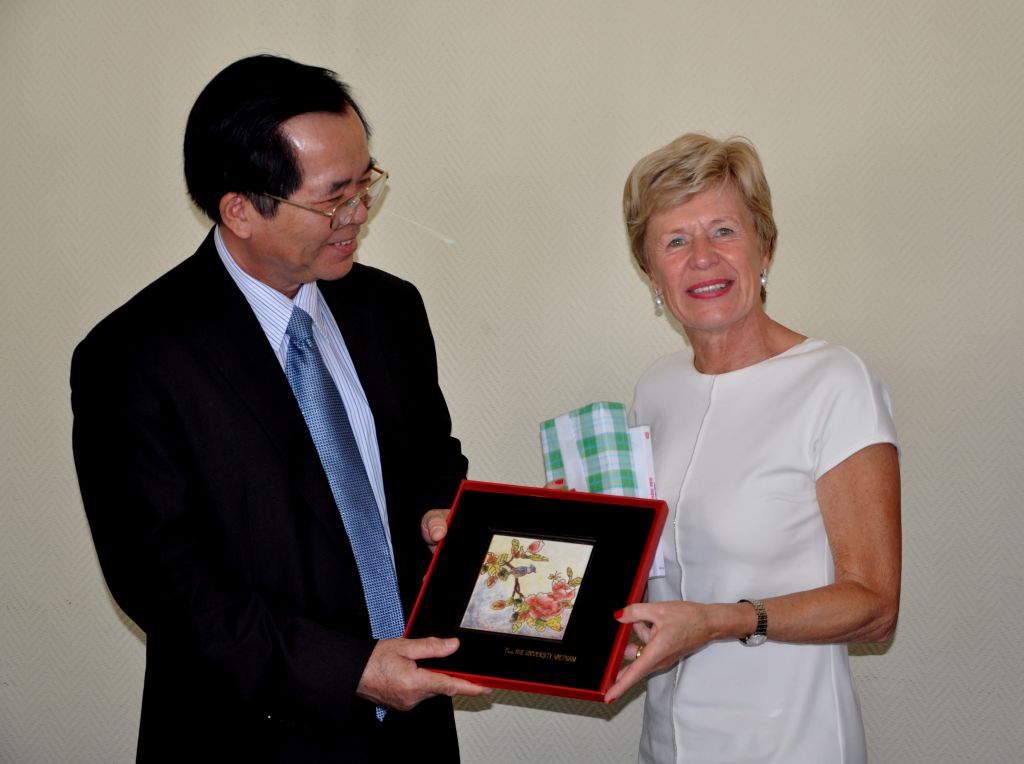 In the framework of the Institutional University Cooperation (IUC) between Hue University and Ghent University, from 19 to 23 May a delegation from Hue University led by Assoc. Prof. Nguyen Van Toan, PhD paid a visit to Ghent University.
The delegation was received by Prof. Anne De Paepe (Rector), Dirk De Craemer (Department of Research Affairs), Patrick Sorgeloos (Laboratory of Aquaculture) and Jean Dhont (Programme secretary, Laboratory of Aquaculture).
At the official meetings, the both sides focused the discussions on September 2013's mission and furthered the transfer of UGent expertise on institutional management and quality assessment (tech transfer, central and faculty quality assurance procedures, credit transfer system, implementation of learning outcomes in curriculum development, …).
Also, the two university's leaders had a strategic discussion on the UGent-HU collaboration.