INSTITUTIONAL UNIVERSITY COOPERATION
Hue University hosts international conference "Higher Education Innovation in Global Integration Trend"
Published on

26 January 2015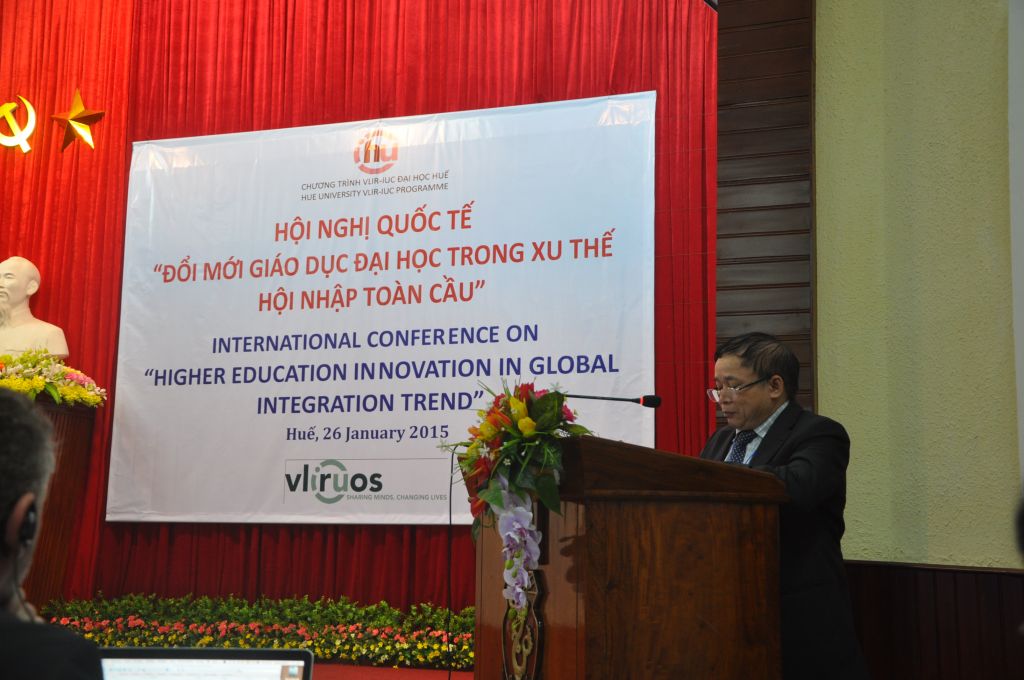 Under the VLIR-IUC Program between Hue University and Flemish universities, Hue University held an International Conference entitled "Higher Education Innovation in Global Integration trend" on Jan 26, 2015. The conference had the honor to welcome Prof. Bui Van Ga, Deputy Minister of Education and Training, and Assoc. Prof. Nguyen Van Toan, Hue University President.
 At the conference, Prof. Martin Valcke from Ghent University, Prof. Jean-Michel Rigo and Prof. Gerrit K. Janssens from Hasselt University delivered their presentations together with other experts from esteemed educational institutions in Vietnam. 
Prof. Bui Van Ga acclaimed the conference and emphasized that the conference well responded to the spirit of the Resolution by the 8th Central Committee, and duly echoed the comprehensive reform the entire educational system was performing. It was also a forum for participants to discuss new issues and challenges to higher education in the context of global integration.
Assoc. Prof. Nguyen Van Toan noted that Hue University has always improved itself to keep pace with reality and international integration. It has constantly learned from domestic and international partners in order to accelerate innovation and creativity in education and training.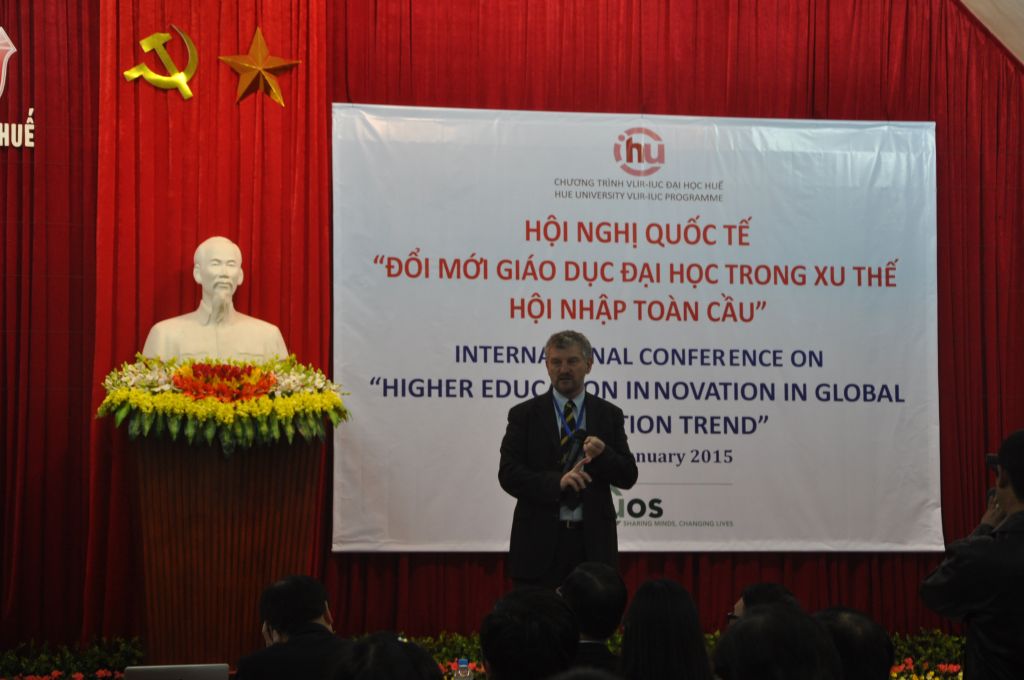 Prof. Martin Valcke
The Institutional University Cooperation (IUC) program is one of the most important cooperative schemes financed by VLIR-UOS with a view to supporting research and training partners in fulfilling their roles in education, research and social services.