Category: IUC Hue
Published on

15 March 2017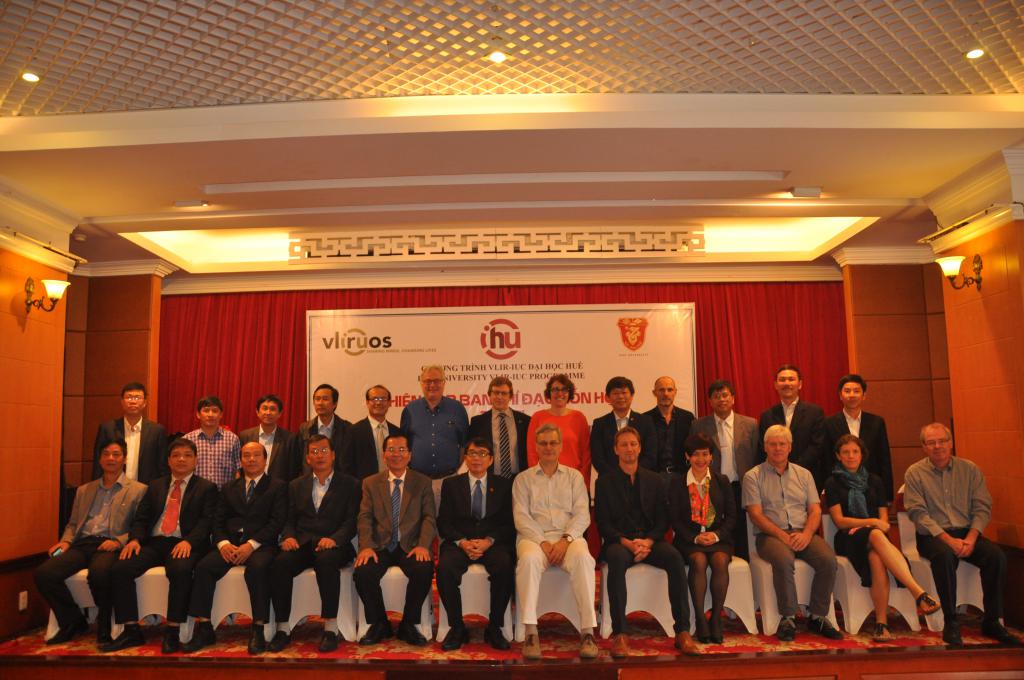 On March 6 and 7, in Hue City, there happened Hue University VLIR - IUC program's Steering Committee Annual Meeting 2017. Participants to the meeting included Assoc.Prof. Dr. Nguyen Quang Linh - President of Hue University, Assoc.Prof. Dr. Nguyen Van Toan, Director of VLIR-IUC program in Vietnam together with local project leaders and team members from Hue University; Prof. Peter Bossier, Ghent University, Belgium – Flemish program coordinator and the project leaders and team members from Belgium; and Hue University's colleges' leadership representatives. The aim of the meeting is to have an update of the implementation of 2016 activities and planned activities for 2017.
VLIR-IUC program was initiated in June 2013, including the following projects: Institutional Strengthening; Develop and improve sustainable aquaculture and livestock production with comprehensive solutions for environmental pollution; Protection of Ecosystems and natural resources against economic development; Strengthening training and services at the grassroots level to improve Rural health care, pilot subprojects in the Central Vietnam. Also in the framework of the project, a VLIR fellowship conference was held on 7 March. Currently, there are 12 doctoral students from Hue University, funded by VLIR-IUC project.

Some photographs of the projects in the past 4 years.